Awakend is a movement designed and created to help you remember how incredibly powerful YOU are. Why is this important? Because once you can remember your immense power, you can help other people remember theirs...and the movement of awakening begins.
But how is awakening achieved in the world we live in today?
Are you ready to tap into the immense power of your mind-body connection to achieve better balance, health and well-being? AWAKENDmind powered by BrainTap is a cutting-edge brain fitness technology, clinically proven to help optimize your brain health so you can think better, feel better and be better in all areas of your life.
The AWAKENDmind Headset delivers a relaxing experience that combines gentle light and sound therapy delivered to the ears and the eyes. This signaling allows you to reach optimum brainwave states that upgrade your brain for enhanced energy, improved metabolic health, deeper sleep, reduced stress, and so much more!
LEARN MORE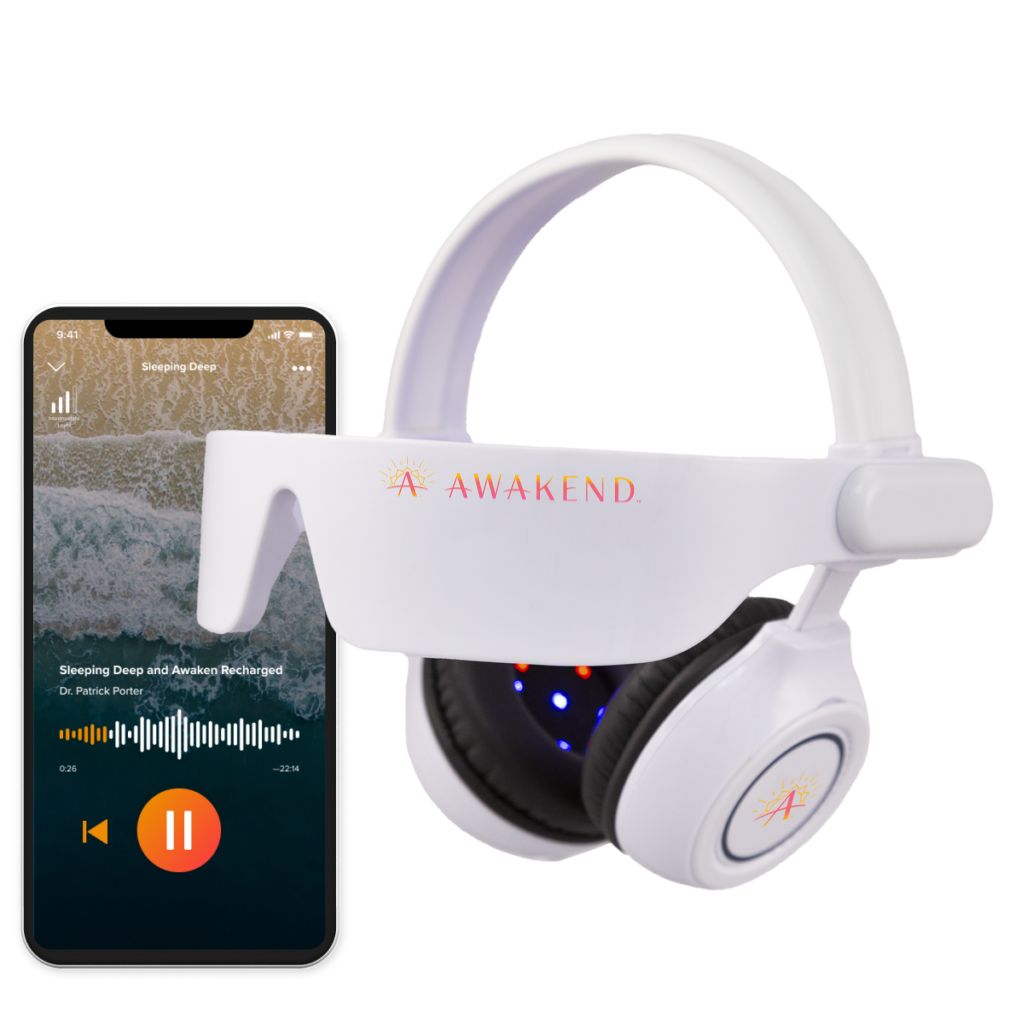 BECOME A MEMBER
We WANT your life to be epically abundant and are here to provide all the pieces to make this possible. If our breakthrough products and revolutionary programs resonate with you, we invite you to share the AWAKEND Movement with others.
JOIN NOW
*These statements have not been evaluated by the Food and Drug Administration. These products are not intended to diagnose, treat, cure, or prevent any disease.